Group Insurance Officer
At Cathay Pacific, we share one common aspiration: to be the world's best airline. We believe in looking for the best in our people, in working as a team, in doing the right thing by our shareholders and our communities. With a global team, we offer a diverse range of career choices and opportunities - in the air, on the ground; in customer service, in the office; managerial or professional roles. Our team of great people each plays a key role to deliver the quality service that we are famous for.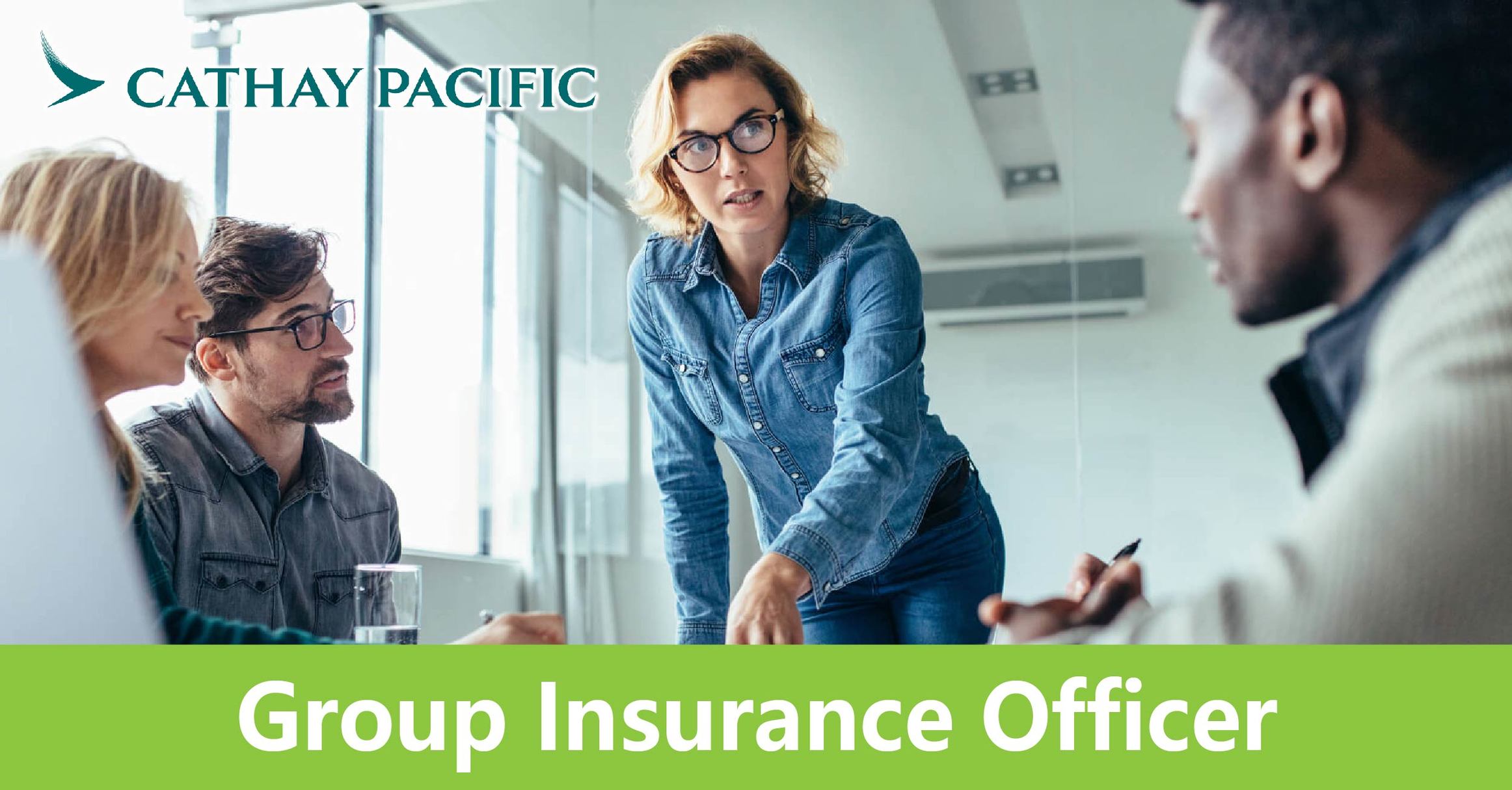 Highlight
Location: Hong Kong

Role Introduction
Reports to: Group Insurance Manager
To provide data analysis and provide administrative support to Group Insurance.
Responsibilities
- Prepare an annual summary of all insurances purchased by outports and support Manager to ensure all local insurance arrangement in line with CX Group's guidelines.
- Prepare claims analysis and statistics for management perusal:
 Perform regular reconciliation on claim data, follow up the discrepancies with the relevant parties to ensure the claim record maintain by the insurance broker is accurate.
 Assist Manager to monitor the claim reserves amount made by the lawyer to ensure it is reasonable.
 Acquire data from an external and internal source and maintaining a database.
 Analyse the claim data and assist Manager to prepare regular claim analysis report to CX group (departments and subsidiaries) to identify improvements
 Maintain flying crew work injury compensation data on a regular based and prepare analyse to assist Manager to conduct annual insurance market exercise to evaluate the effectiveness of the current arrangement
 Assist office day-to-day administrative matters


Requirements
- Post-secondary education or above, university graduated preferable.
- Minimum 1 year of relevant commercial experience.
- Knowledge of general insurance preferred.
- Good analytical and teamwork capability.
- Ability to work independently.
- Pro-active, good interpersonal and communication skills.
- Proficiency in MS Office, especially in Excel.
- Good command of written and spoken English and Cantonese.
Benefits
Please
Sign in
to view relevant information