Keysen Property Management Services Limited is a subsidiary of the Great Eagle Group. We have experienced real estate professionals provides quality property management services for Great Eagle's properties, Champion REIT's properties, as well as external property owners and/or landlords. In order to cope with our rapid growth, we invite high caliber candidates to join our team.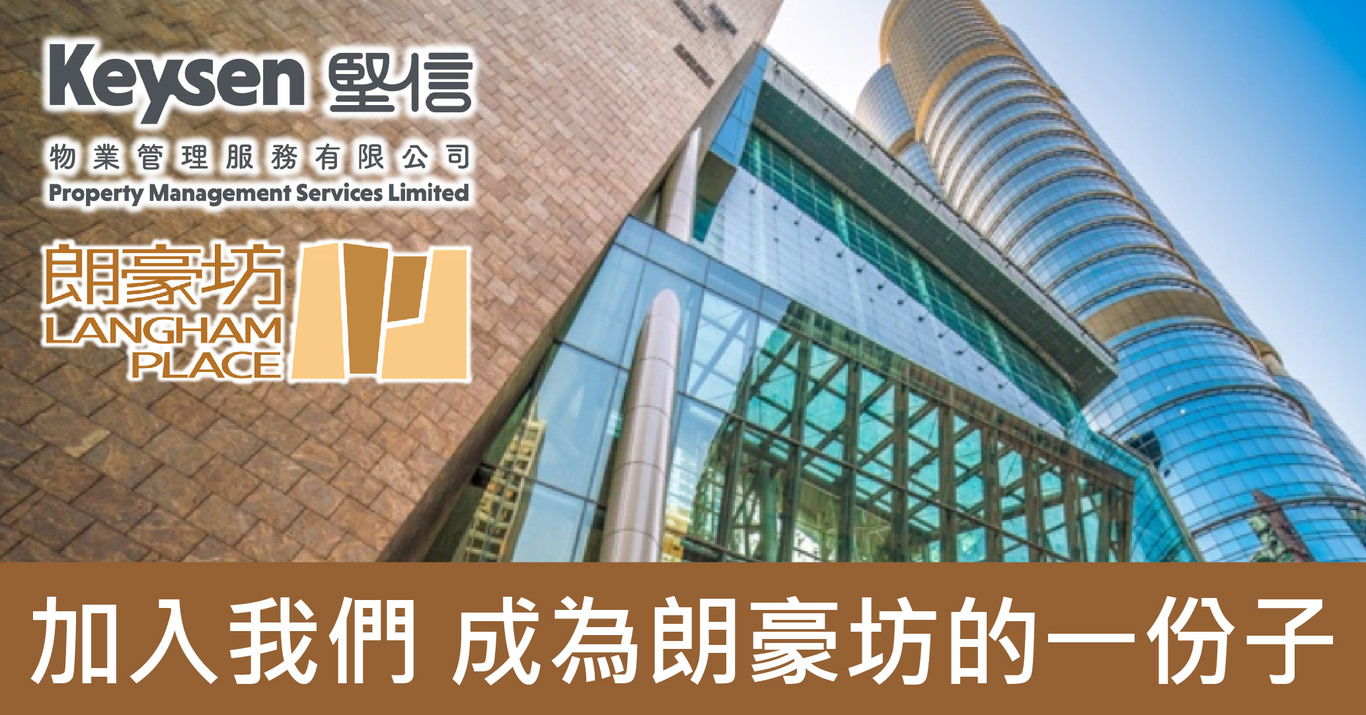 Highlight
加入我們 成為朗豪坊 (Langham Place) 的一份子

● 每日工作9小時 (包括1小時有薪膳食時間)
● 每週工作5.5天
Responsibilities
● 負責協助物業主任及主管監督及管理商場或商廈日常物業管理工作,與前線員工溝通及協調運作事宜
Requirements
● 中學或以上程度,3—5年相關經驗
● 能獨立處理工作 及擁有良好溝通技巧
● 懂簡單電腦文書工作
● 持有保安人員許何証及認可QAS証書
福利:勤工獎,1.5倍加班津貼,年终花紅,完善醫療福利,夜班津貼等
如有查詢,請致電3520 2825 或
Whatsapp 5298 3135
wa.me/+85252983135...
或
電郵 recruitment@langhamplace.com.hk。
Benefits
Please
Sign in
to view relevant information
Min. Yrs. of Experience
3
Validity
Until 2023/12/29
How to Apply?
Interested parties please
Sign in + Apply
(All Personal information will be used for recruitment purpose only)