Keysen Property Management Services Limited is a subsidiary of the Great Eagle Group. We have experienced real estate professionals provides quality property management services for Great Eagle's properties, Champion REIT's properties, as well as external property owners and/or landlords. In order to cope with our rapid growth, we invite high caliber candidates to join our team.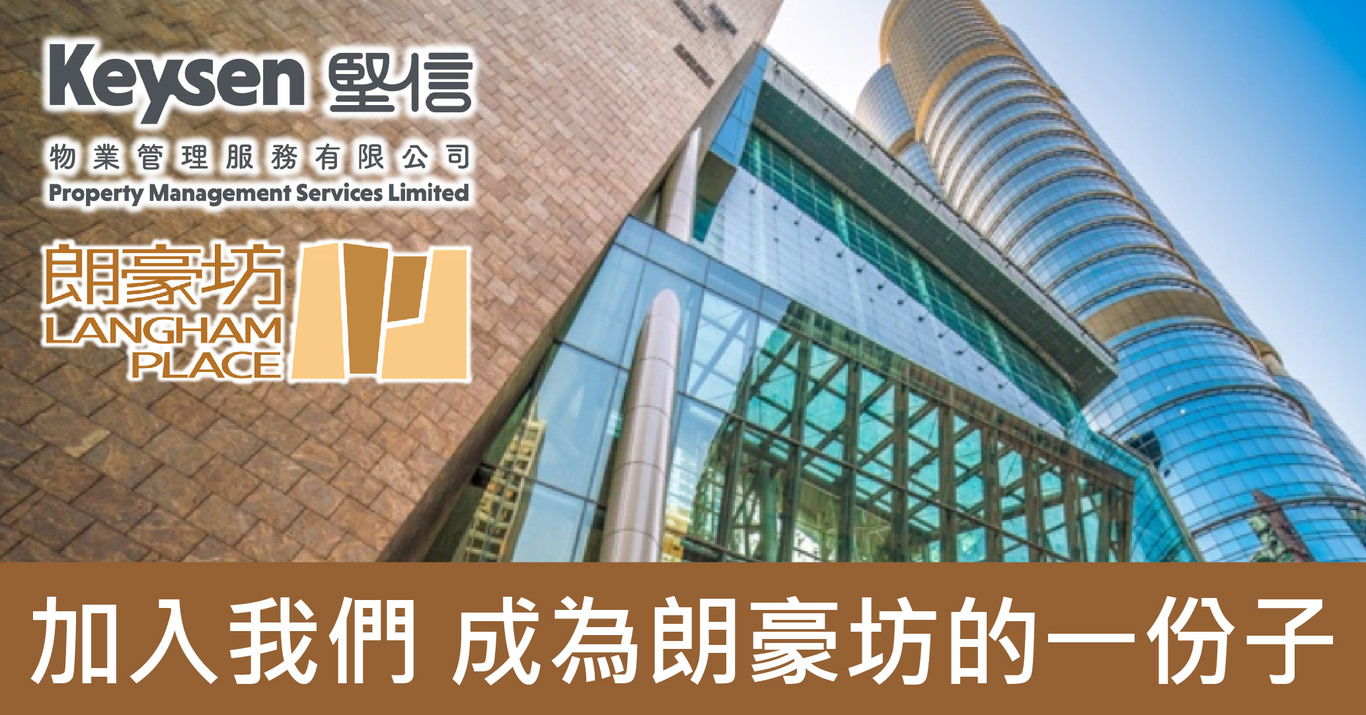 Highlight
Join us and become a part of Langham Place (朗豪坊)

● Provide high quality tenancy services to tenants
● Monitor fit-out and reinstatement work
● Excellent Career Progression
Responsibilities
● Provide high quality tenancy services to tenants and occupiers
● Develop and maintain good relationship with tenants
● Monitor fit-out and reinstatement works of tenants
● Handle customers' / tenants' enquiries and complaints
● Liaise and coordinate with leasing, marketing and technical teams on tenancy matters
● Handle ad hoc project as assigned
Requirements
● Higher Diploma or above in Property Management, Hospitality Management or other relevant disciplines
● 3 – 5 years' relevant experience, preferably gained in property management or hospitality industries
● Proactive, outgoing and willing to meet different people
● Customer-oriented and able to work under pressure
● Good communication and interpersonal skills at all levels
● Proficiency in MS Office Applications and Chinese Word Processing
● Excellent command of both spoken and written English and Chinese
# Candidates with less experience and qualifications will be considered as Tenancy Service Officer
For any enquiry, please contact us at 3520 2825 or
Whatsapp 5298 3135
wa.me/+85252983135...
or
Email
recruitment@langhamplace.com.hk
.
Benefits
Please
Sign in
to view relevant information
Min. Yrs. of Experience
3
Validity
Until 2023/12/29
How to Apply?
Interested parties please
Sign in + Apply
(All Personal information will be used for recruitment purpose only)