Keysen Property Management Services Limited is a subsidiary of the Great Eagle Group. We have experienced real estate professionals provides quality property management services for Great Eagle's properties, Champion REIT's properties, as well as external property owners and/or landlords. In order to cope with our rapid growth, we invite high caliber candidates to join our team.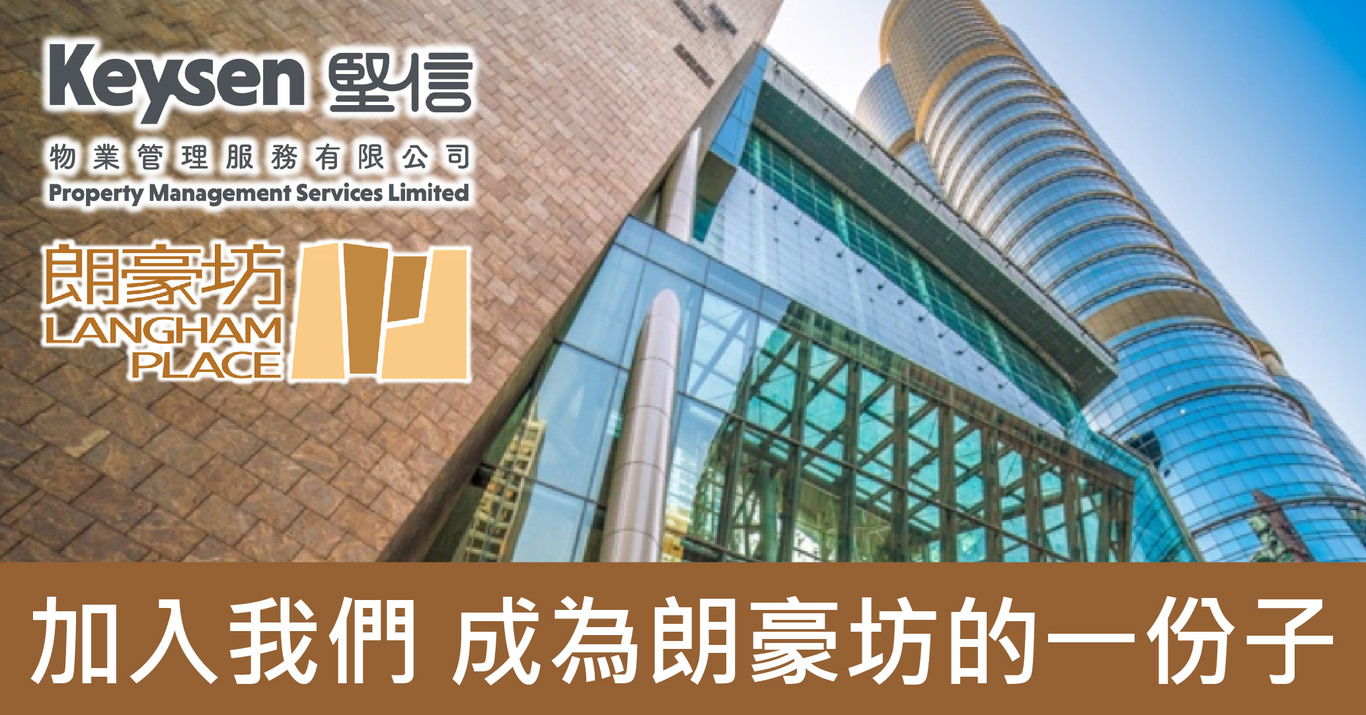 Highlight
加入我們 成為朗豪坊 (Langham Place) 的一份子

● 負責日常物業管理服務工作
● 持有保安人員許何証及認可QAS証書
● 優秀職業發展
Responsibilities
● 負責日常物業管理服務工作
Requirements
● 有保安人員許可證及認可QAS證書
● 經驗不拘,歡迎有志投身於物業管理行業發展
● 如有相關經驗者, 將考慮受聘為高級管業助理
● 每日工作9小時 (包括1小時有薪膳食時間)
福利:勤工獎,1.5倍加班津貼,年终花紅,完善醫療福利,夜班津貼等
如有查詢,請致電3520 2825 或
Whatsapp 5298 3135
wa.me/+85252983135...
或
電郵 recruitment@langhamplace.com.hk。
Benefits
Please
Sign in
to view relevant information