The Hong Kong Productivity Council (HKPC) is a multi-disciplinary organisation established by statute in 1967, to promote productivity excellence through integrated advanced technologies and innovative service offerings to support Hong Kong enterprises. HKPC is the champion and expert in facilitating Hong Kong's reindustrialisation empowered by i4.0 and e4.0 - focusing on R&D, IoT, big data analytics, AI and Robotic technology development, digital manufacturing, etc., to help enterprises and industries upgrade their business performance, lower operating costs, increase productivity and enhance competitiveness.
The Council is a trusted partner with comprehensive innovative solutions for Hong Kong industries and enterprises, enabling them to achieve resources and productivity utilisation, effectiveness and cost reduction, and enhanced competitiveness in both local and international marketplace. It offers SMEs and startups immediate and timely assistance in coping with the ever-changing business environment, accompanying them on their innovation and transformation journey.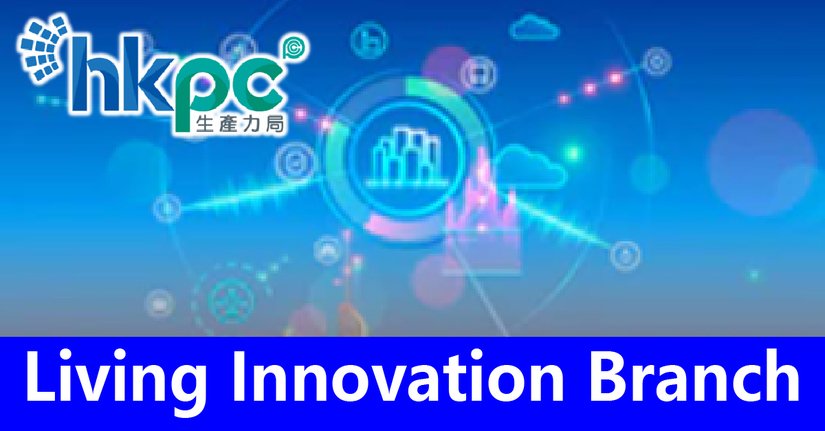 Highlight
InnoPreneur (SME & Startup Growth) and FutureSkills Division
Ref: IFD343/23, 9009

Who we are looking for:
- Creativity in new ideas ad future focus vision.
- Collaboration with colleagues and the community at large.
- Work Smart, Play Smart!

Responsibilities
What you'll do:
- Lead and manage the HKPC Academy as a world-class training centre, providing high-quality and recognised public and in-company training programmes to various stakeholders of the industries
- Lead a team to develop recognised or accredited training programmes of prevalent subjects to meet the market demand, with emphasis on Future Skills and TechEd, such as A.I., datafication, information technology, web3, business strategies, innovation and management, ESG, etc.
- Formulate and execute business strategies and directions to achieve a sound training business portfolio that is aligned with the corporate strategic direction
- Identify market trends and needs and translate them into training service opportunities with high industry impact and contributions
- Establish a business network with various industries and talent development professionals. Develop partnerships with key stakeholders to enhance the global reputation of HKPC Academy with GBA presence
Requirements
You'll be a good fit if you have/are:
- Bachelor Degree or above from disciplines such as Business Administration, Social Science, Management, Engineering, Science or equivalent
- Minimum 10 years' experience in business development and administration preferably with sizeable organizations
- Strong leadership, business acumen, project and client relationship management skills with visionary mindset
- Sound relationship with various industries, trade associations, professional institutes, education institutions, and public bodies
- Good interpersonal, presentation and communication, and analytical skills
- Occasional travel to Mainland is required
- Good command of spoken and written English and Chinese, including Putonghua
- Candidate with less experience will be considered as Deputy Head or Associate Principal Consultant
Note:
Applicant may be considered for other positions if not matching the requirements of the subject position.

What we offer and What you'll like here:
• Exciting new technology development (e.g. IoT, 5G, LoRA, AI etc.) to actualize your creative ideas
• Opportunities to work with our innovative and vibrant talents
• Embracing work flexibility (including Flexi-work hour and Flexi-location)
• Dynamic and energetic culture with smart outfits and sport shoes
• Academic training scholarship to take your career up a notch
• MPF Top-up and dental benefit
• Medical benefits from Day-1 with extended coverage to dependent(s)

Apply now if you're ready to take the challenge! Do not miss this opportunity to join us to Create Value and "MAKE SMART SMARTER"!
Benefits
Please
Sign in
to view relevant information
Min. Yrs. of Experience
10