LAWSGROUP was founded in 1975. With the motto of making quality clothing at reasonable costs and unparalleled turnaround time, the Group soon became one of the leading suppliers to some of the biggest apparel labels in the world. Living the same motto for over four decades now, LAWSGROUP stands as a huge player in the world of fast fashion, constantly delivering fashion concepts into the wardrobes for the masses.
LAWSGROUP's business is including Retail and Property now. 
H.I.T. is the foundation of the Laws Group culture. H.I.T. is:
Happy
Establish a positive working attitude, motivating yourself and others.
Maintain your eagerness, at the same time boosting your confidence so you can face any challenge at work and in life.
Keep a positive attitude and tackle any difficulties with a smile on your face.
Devote yourself to your work with passion, focus and adaptability. Enjoy your work.
Integrity
Establish a good habit of communication, raising your communication skills and practice what you preach.
Maintain your honesty and communicate when appropriate. Accept objections and treat others with respect.
Remember that self-discipline and self-cultivation allows one to elevate above others and succeed. 
Teamwork
Strengthen team consciousness and teamwork
Establish enterprise cohesion power, generate synergies and set up our thoughts
Be result-oriented and create extraordinary achievements
The three values form the pillars to Laws Group's corporate culture and ensures its continued success and growth.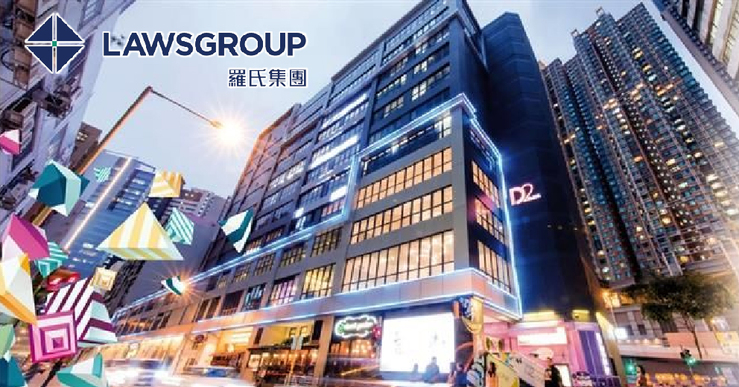 Highlight
- Great Exposure to Property Field
- Excellent Career Development
- With License T1 or T2 is also welcome!
Responsibilities
- Assist in monitoring the working performance of security team
- Liaise with internal and external parties to provide smooth operation in daily management
- Handle documentation for tendering and contracting
- Handle clients' enquiries, complaints, emergency incidents in a professional manner
- Perform ad hoc project assigned by management
Requirements
- Diploma holder of Property Management or related discipline
- Minimum 1 year relevant experience in property management, preferably with experience in commercial building
- Well versed in Building Management Ordinance, Security and Guarding Laws
- Good leadership abilities with integrity and passion for excellence
- Good communication and interpersonal skills
- Able to work independently, strong sense of responsibilities and work under pressure
- Good command of spoken and written English and Chinese
We offer attractive remuneration package to the right candidate. Interested parties please click the "APPLY NOW" button below and send your application together with a detailed resume including current & expected salary and availability to Human Resources Department.
Company website:
www.lawsgroup.com...
(Data collected will be treated in strict confidence and used for recruitment purpose only)
Benefits
Please
Sign in
to view relevant information
Min. Yrs. of Experience
1